LDNIO Z4 Universal Plug 6A Max
Feature:
Universal Travel Adapter This mini worldwide travel power adapter covers over 150 countries in US, EU, UK, AUS, Asia, Work in German, Spain, France, Brazil, China, South America, the Middle East etc. Provide an efficient charging solution for your global travel.
Wide Compatibility This travel plug adapter compatible with iPhone, iPad, Samsung Galaxy Series, Huawei, Motorola, LG, Sony, iMac iPad, Tablets, Laptop, Power Bank, Bluetooth Speaker, Headphone, Digital Cameras, etc. Caution: This adapter not suit for high power device.(250V~6A MAX)
Minimal Space Design Exquisite light like a silkworm wing, has an amazing look, only 49*52*58mm of the volume, less than 91 grams of weight, equivalent to a lighter weight of the phone, do not cause any additional burden on your travel, saving your suitcase space. Portable, lightweight, easy to put in bag and best for travel, as well as home, office etc.
Multi Safety Protection International travel adapter provides overload, overcharge, over current and over temperature protections, not heat up and fire. Universal travel adapter with safety protection door to avoid direct insertion of children's fingers or small objects to prevent electric shock.
Exquisite & Lightweight Heat resistant and Anti-throw design. Lightweight and compact wall charger makes it easy to plug and charger your device. Comfortable grip. Suitable use for home, travel, office, and business trip.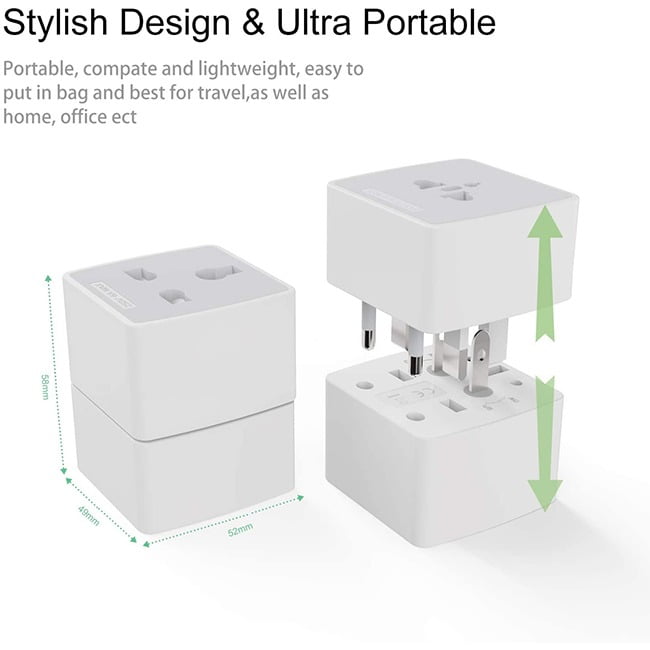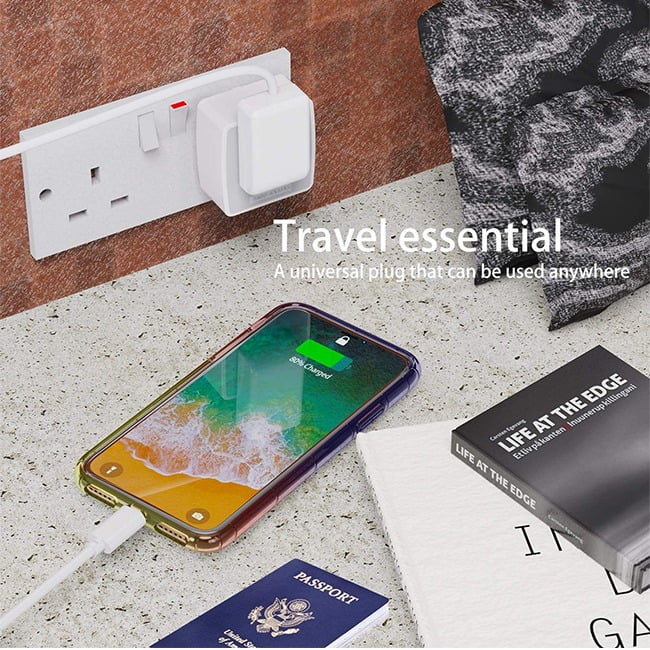 More Product: LDNIO A2620C 65W Fast Charging Adapter Universal Plug